ATM PROJECTS (AMATEUR TELESCOPE MAKING)

(Thanks for visiting, come back soon for more cool ATM stuff!)
Telescope plans (NASA)
Sidewalk astronomers
COMPLETED TELESCOPEPROJECTS
TELESCOPE PROJECTSIN PROGRESS
ATM LINKS
EMAIL ME

My Laser Collimator(used to align telescope optics)


Photographs taken through my home-made 8" Dobsonian telescope(see below) with a digital camera.


Jupiter

Saturn
Moon picture 1 (large)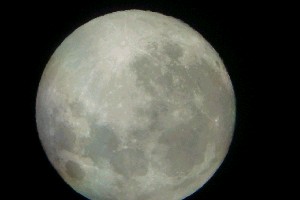 Moon picture 2 (large)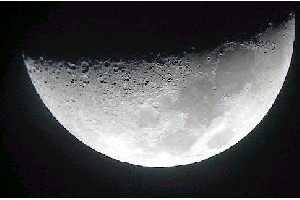 Dobsonian Telescope that I made from: Sonotube concrete form, plywood,toilet flanges, bb gun sight, home-made focuser, commercial mirrors,and a Martin Briley album used as a bearing surface.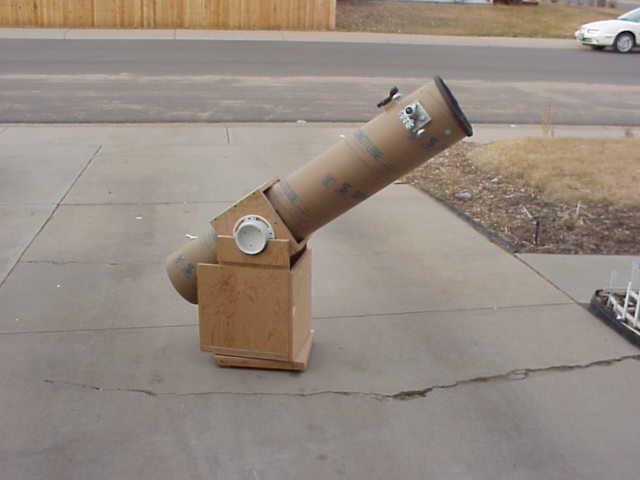 The guts of my 8" Dobsonian telescope.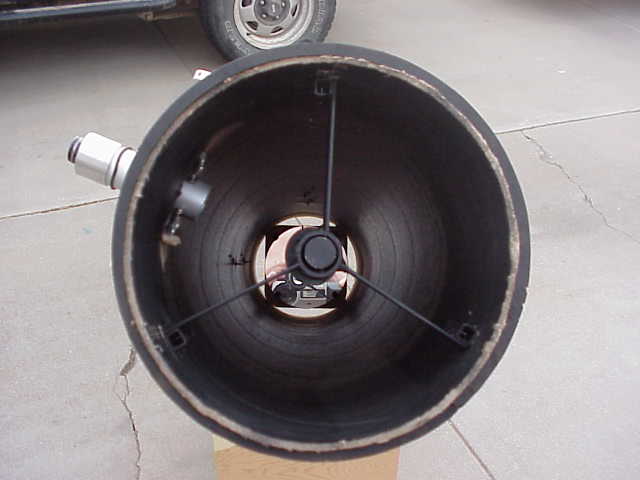 The leaves on the trees in the park across the street. Photo takenwith a digital camera and my 8" Dobsonian telescope.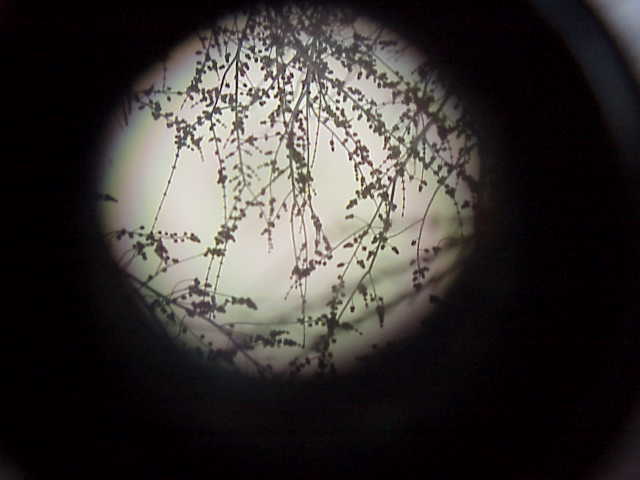 My son and me using the telescope.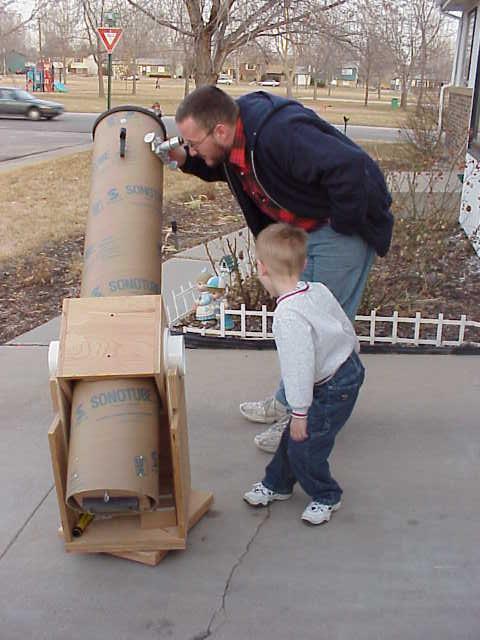 TELESCOPE PROJECTSIN PROGRESS:

NEW Mirrorgrinding machine NEW
Candle holder purchased from "Bed, Bath, and Beyond" whichI plan to grind into a mirror.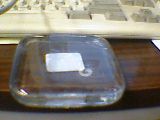 Home-spun pieces for the new scope I am making:
Left: drawtube and bearings from the focuser
Right: diagonal holder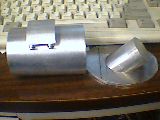 Me holding the 18" glass that I am grinding to make my new telescopemirror. My son is holding the upper cage for the new telescope.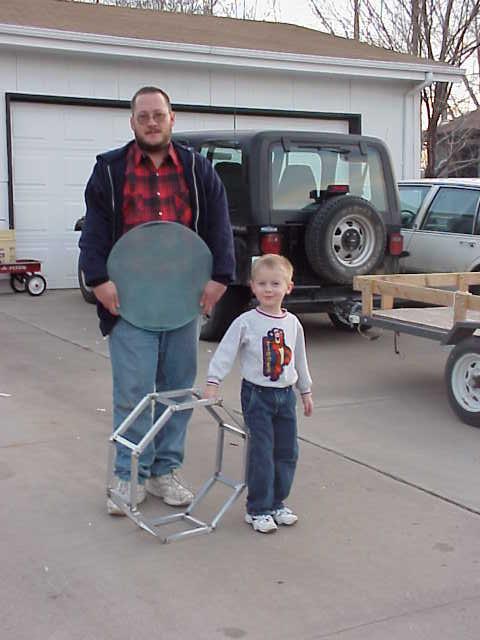 Check out Mike Witter's greatpage with home made atm projects

To be added to the Amateur Telescope Making mailing list sendan EMAIL to:
majordomo@shore.net
In the body of your email, include:
subscribe atm (your email address)
(This is an excellent resource !)

Back to my home page.......